Recent Activities
Happy 1 year anniversary to our sweet Ms. Bailie!! We couldn't imagine our world without you in it! We love you to the moon & back 💕 ... See MoreSee Less

Love you Bailie and the way you've taken care of our baby!!!
Congratulations young lady 🥳
Obsessed with her, she is the best!!💝
Ashley Shepard you are Gonna love her!
I don't know what we'd have done without you the past year. Thank you for loving Lena so much and always going above and beyond!❤️ We love you🫶
Happy 1 year anniversary💗💗
Also obsessed!! Bailie Elizabeth Ashley. Thank you for everything you do for Jerry
Happy anniversary!! We love you💕
We love you Bailie Elizabeth Ashley🩷
Load more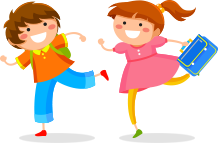 Take a Tour
If you would like to schedule a tour of our facility, visit with and get to meet some of our wonderful staff, give us a shout and book your appointment by clicking below.
BOOK IT NOW